Our specialty is moving freight. Period.
Dependable service that we stand behind — professionalism from dispatch to accounting. Trucking and Freight Service to and from anywhere in the world. That's us, Traffic Management, based in Minneapolis, MN.
About Traffic Management
Having Traffic Management, Inc. work for you gives your company access to some of the most affordable, dependable carriers hauling freight today. With our knowledge of the freight industry and our experience on your side, you can make a good impression on existing or potential customers.
We service all of North America and beyond!
Our staff has over 25 years of trucking and logistics experience, bringing you low pricing as a direct result of strong relationships with our carriers.
Traffic Management, Inc is based in Minneapolis, MN and was founded by Dawn Montez in 1997.
Traffic Management, Inc is licensed by the Federal Motor Carrier Safety Association as a freight broker.
Industry Associations: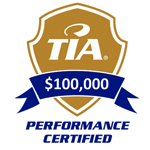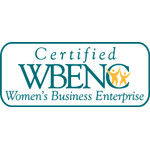 Awards
— 2002 Inc 500 America's Fastest Growing Private Companies
— Top 25 Freight Forwarders in Minneapolis/St Paul Metro area for 2004, 2005, 2012 (Twin Cities Business Journal)
One call (toll free) for all of your shipping needs:
888 726 9559
ADDRESS:


8862 W 35W Service Drive NE
Minneapolis, MN 55449
CALL US:


toll Free: +1 888 726 9559
phn: +1 763 544 3455
fax: 763 544 3458
OFFICE HOURS:


7:30am-5:00pm CST Mon-Fri
Our phones are always answered by a staff member who will assist you.