Suppose you need to move a mobile home from Beijing to North Dakota. You would have to figure out what kind of ocean-line containers you need, how to get the homes on and off steamships, and whether it's cheaper to haul them up through Minnesota or down through Canada.
Or you could call Dawn Montez.
Montez got the request last year as hundreds of workers flocked to North Dakota's booming oil fields, and they needed a place to live.
Montez owns Traffic Management, Inc., a freight brokerage firm that ships products for small- to medium-sized companies that can't afford their own shipping departments.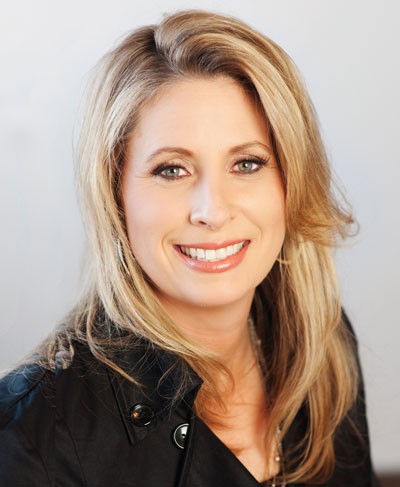 "I never in my wildest dreams thought, 'I want to be in trucking," says Montez, who earned a bachelor's degree in psychology from the University in 1991. "I started my own company, but I never set out to do that. I just kind of fell into it."
Actually, it was more like a climb, one that required persistence, savvy, and a sense of daring that included maxing out her credit cards to get the necessary capital in 1997 to start a freight brokerage firm called Traffic Management, Inc. Today, her firm—which ships products for small- to medium-sized companies that can't afford shipping departments—is a $5 million business.
Montez didn't know the first thing about freight management when she was a college freshman. She did know she needed a part-time job to pay her college bills, so she was relieved to land an office job at a small truck brokerage company in Minneapolis. There, she filed and answered phones—and learned about this business. She learned how to estimate volume and price, how to dispatch and bill, and how to treat customers. By the time she graduated, she knew all of these things well. A few years later, after working for another freight management company, she faced her fork in the road.
"Either I would stay there and make an okay living in transportation or I would go out on my own," says Montez. "I realized, 'Okay, I've basically been running this company. Why am I doing it for somebody else?'"
She didn't need a lot of capital to set up office space, buy a couple of phones and computers, and hire an assistant. What she did need were customers, and thanks to her years in the business, many of them followed her.
Today, there isn't much that Montez and her five-person staff, now headquartered in Golden Valley, Minnesota, haven't managed to ship on trucks, or sometimes on rail cars or planes: paint-tray liners, auto parts, catalogues, support pillows, plastic-bear honey containers, cases of wine headed for China, and a huge purple foam shoe that Prince once needed for a video shoot.
Montez certainly has acquired MBA skills on the job, but her success also results from a creative, almost idiosyncratic resourcefulness: She once sent a staff person dressed as a UPS agent to collect an overdue bill.
"If I were to shut down my company and go to work for a larger company, it would probably be good to have an MBA," she says. "I think it makes sense if you're working in corporate America. I didn't look at all those skills because I already had them. All the sales tools I have I learned through people before me."
---
What she says:
"I used to joke and say I use psychology with truck drivers. I still love psychology. I love understanding how other people think. I love understanding the human mind."
"You have to be willing to put everything into the company to start off with. You have to work 10- to 12-hour days if needed. You need good sales ability, and you need to know what market you're selling to."
"My business is all about customer service, getting back to people right away, solving problems, giving information for free. I've had to learn over the years not to get mad, how to see things from someone else's point of view."
Note: This article was originally posted on the UofM's College of Liberal Arts website featuring Dawn Montez and her journey as a CLA alumna and entrepreneur.